"The Adelaide intake is mainly in our operations and technology businesses, which are key areas of focus for our Adelaide hub as we progress towards our goal of creating 2000 jobs in South Australia over the next four years and becoming a critical base for advanced analytics and artificial intelligence."
The big four consulting firms – Deloitte, EY, KPMG and PwC – have increased their graduate intakes by 50 per cent on pre-pandemic levels to hire more than 3700 new starters. Deloitte has taken on 1300 grads, KPMG 846, PwC 817 and EY 750 this year, up from a combined total of 2500 in 2019.
The size of the intakes can be more than 10 per cent of a consulting firms' total workforce, reflecting high turnover from past starters and client demand.
Some consulting graduates began during the omicron summer, while others are yet to start at their respective firms.
Accenture had a January intake of graduates and others are due to start in March and June. Most of KPMG's new graduates began at the firm last week, while most of PwC's graduates will start on March 7.
Pay at the big consultancies
A key weapon in the battle for the most sought-after graduates is attractive pay packets. In addition to paying its regular graduates a package of at least $68,000, Accenture shells out about $80,000, including super, to new starters in its strategy division. The $5000 Canberra bonus is on top of these starting salaries.
This compares to KPMG paying graduates between $61,500 and $87,000 (including super) depending on location, experience, market demand and technical skills. The firm is also offering "kick-starter" bonuses of up to $2000 for areas in very high demand, such as "risk consulting, audit and technology consulting".
Most Deloitte graduates will be paid between $61,000 and $68,000 a year including super. Deloitte graduates can also receive sign-on bonuses of up to $4500, and averaging $2500, based on academic achievements and professional experiences.
Both KPMG and Deloitte indicated they would increase these pay rates for the 2023 cohort of graduates.
PwC declined to provide their graduate salary ranges. A spokeswoman said this was because the firm was "finalising our new salary ranges for graduate offers". EY declined to disclose any graduate pay information.
KPMG's intake is a jump of 40 per cent on last year's number, which the firm's national managing partner of people and inclusion, Dorothy Hisgrove, said reflected demand for staff.
"With border closures, domestic talent pools are drying up. The talent we need, in the volumes we need them no longer exists," she said.
"KPMG is [also] no longer competing with just the big four professional services firms. We compete with the banks, telcos, tech companies, government and start-ups.
"This heightened competition has accelerated our approach to bringing to life what it means to work at KPMG."
She said it was "absolutely a buyer's market" for graduates shopping for roles, making KPMG work harder to promote the benefits of working at the firm, such as flexibility, remote work options and accelerated promotions.
Deloitte chief human resources officer Tina McCreery agreed that "competition is heightened" for talent this year because of international border closures.
"Firms like Deloitte have always competed for talent across the professional services sector and with banking and finance institutions, start-ups, technology firms and government," she said.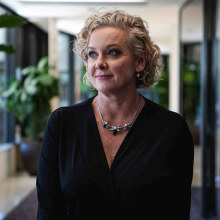 "Competition is heightened at this time due to two years of international border closures and high market demand for the skills in our industry, but we are finding no shortage of quality candidates willing to join Deloitte."
The graduate pay rates of the big four consulting firms tend to be higher than that of smaller firms.
Graduate auditor salaries can range from $50,000 a year (with super) through to $60,000 inclusive of super at top 15 large national accounting firms, according to specialist accounting recruiter Christine Foggiato.
High starting pay at McKinsey, BCG
The highly selective strategy firms McKinsey and Boston Consulting Group pay well above the other big consultancies. These elite consultancies typically have their pick of the most sought-after graduates and are a traditional training ground for future corporate leaders.
They both offer graduates a starting salary of more than $130,000 a year, including super, a sign-on payment and a performance bonus. Both firms declined to comment.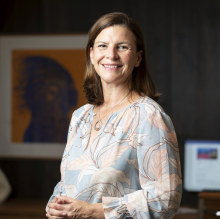 Graduate salaries also vary markedly outside of professional services firms.
ANZ has taken on 120 graduates this year, with each member of the group offered permanent roles at the end of the program. The Australian Financial Review has been told the bank paid more than $70,000 a year, including super.
"We work to create a community around our graduates, helping them to connect with our purpose, and giving them access to people who are leaders in their field," said Kathryn van der Merwe, the ANZ Group executive for talent and culture.
"We review our graduate salaries every year, and all of our graduates, are offered permanent roles which is a point of difference in the market. For us, it's about investing for a long-term career at ANZ."
An ANZ spokeswoman declined to comment when asked about the bank's graduate salary.
Online classifieds business Seek is offering about $105,000, including super, plus a profit share scheme for one of the eight roles available in its strategy and operations graduate program.
The NSW Government Graduate Program, which had an intake of 177 this year, pays a salary of $80,516, including superannuation and annual leave loading.
"The program goes for 18 months, starting in February each year. During that time, graduates complete placements in different roles across NSW Government," said Anita Hawtin, the NSW Public Service Commission's manager for talent acquisition.
At the federal level, the Australian Taxation Office's 2022 graduate program offers a package of about $74,000.
'Good exposure to a range of industries, people'
Emma Glendinning, an incoming graduate to Deloitte's technology consulting team in March, said the firm offered a good way to develop a broad range of skills.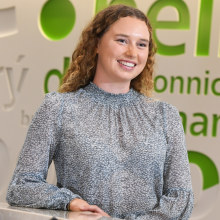 "By working in consulting, you get really good exposure to different industries and people. I'll get to do a range of things, for different clients and different industries, and exposure to a lot of different problems to build my knowledge base and my experience," the 23-year-old commerce graduate said.
The size of a large professional services outfit also appealed to her, as it would enable learning opportunities by seeing other people work as well as more formal skill development.
"One of my drawcards was the exposure to different people and learning through colleagues and I think the social element will be really good, especially coming out of the lockdowns and a couple of years of online uni."
Are you getting the Professional Life newsletter?
Delivered to your inbox every Wednesday, the Professional Life newsletter features the latest news about the major consultancies – Accenture, Deloitte, EY, KPMG, PwC and McKinsey.
The newsletter is the best place to find out what it really is like to work at the firms, with whom the firms are working, the profiles of intriguing professionals and reviews of the latest management research.
This week's edition will feature why boutique accounting firms have the edge when it comes to recruiting in a hot job market.
Sign up to Professional Life here.
link